San Diego Host Families for College & High School Students!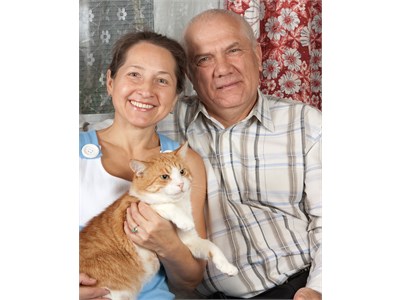 Airport Pickup
Breakfast, Dinner
San Diego, California 92182
Property Description
My International Family has host families located in safe, fun neighborhoods throughout San Diego, Escondido, and the surrounding area who would be happy to host you. Please contact me if you're interested in utilizing My International Family to find you the perfect home stay match! Our standard homestay program includes a private room, two meals per day and all utilities. We also provide a High School homestay program! We do not charge you a placement fee. Our standard Homestays include: • Private, furnished room • 2 meals per day • All utilities and Wi-Fi are included, no extra cost • Pre-screened families • No application or placement fee Your program can also be customized specifically to suite your needs with language lessons and activities. Our families are carefully screened with background checks to ensure your stay is wonderful and safe. You may visit our website to find out more and to get started with the free application so we can match you with a family. http://www.myinternationalfamily.com/students.html I look forward to hearing from you!
Contact Provider
Find similar accommodation in same area
Important, please read!
NEVER send money or give credit card or online account details to anyone you do not know and trust.
Tips on how to protect yourself from online fraud or scam.
We are actively reporting scammers to authority.
Your IP address 172.70.35.20 has been logged for tracing purpose.