Accommodation options for students
As a student, there are many factors which may influence your decision in selecting accommodation. The decision may affect the success of your study, especially during the start of your study or when you are new to the country where you will be studying.
When you have selected your course, education institution and know the campus where you will be studying, you will need to learn more about the location of the campus, its surroundings and the public transit network. It should be easy with Google Maps these days :) That way you will be able to make an informed choice when determining the accommodation.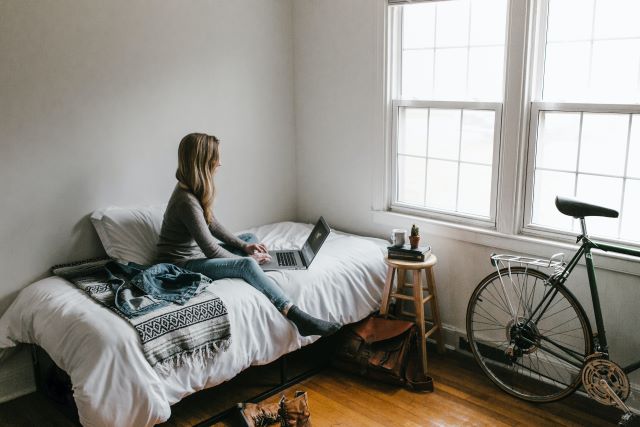 In general, there are two housing options for students, On-Campus accommodation and Off-Campus accommodation.
Understand the types of accommodation for students
On-Campus Accommodation
On-campus housing usually is the most convenient accommodation option in terms of location. Generally, it's owned and managed by the university or college. When you've spent the whole night studying, that proximity could be beneficial. If you end up staying in a house far from the school, you would have to be mindful of the time in order not to miss any classes. University services, facilities and amenities, such as the library or sport facilities are within reach as well. On-campus housing appears to be the most expensive choice, but provides the best location, saving students time and travel costs. You will need to weight the transportation cost too if you live a bit further from the campus.
Convenient
Furnished
Facilities
Expensive
Predictable Expense
Off-Campus Accommodation
Managed Student Housing, Student Accommodation, Student Apartments.
These buildings are specially constructed for students. These accommodations can be owned by a university or private company. Private Student Accommodation offers a safe environment and great student living. Tenants for student accommodation are all students. This ensures that you can easily make friends and have a good social support network while you're in the course. Utility bills, such as electricity, heating, lighting and water, are generally included in the price. Expenses can be more stable, as leases can also cover services such as water and power, as well as, often, content insurance and internet charges. Most of the rooms are furnished, there is no need to purchase large furniture such as a bed, desk, etc. Shared kitchens and dining and entertainment centres (i.e. gym, terrace, movie room) are common shared facilities.
Convenient
Furnished
Facilities
Predictable Expense
Shared Accommodation, Flatshare and Share House
These forms of housing are typically operated by landlords or real estate brokers. Utility bills can be included or shared between housemates. Students will be expected to engage in regular household duties, such as washing dishes, vacuuming, garbage disposal and general cleaning. Living in a shared house, apartment or flat is typically the cheapest alternative for accommodation, making it a common choice for students. Utility bills are usually shared between housemates and on top of the rent. In a share accommodation, you will typically have a room in a rented property, with shared use of the kitchen, bathroom and other common areas. Most of the private rental accommodations are unfurnished. You will need to consider purchasing furniture such as bed, desk and chair.
If you decide to rent a property with a friend or signing for a joint tenancy agreement, every tenant in the share is responsible to pay the rent and adhere to the terms of the lease. You will need to arrange for utilities to be connected by contacting the utility companies. When one of you wants to quit before the tenancy is finished, you might need to find a new housemate. Many landlords are usually okay to let you find a replacement and sign a new lease.
Moving into a room in existing share accommodation is usually easier and cheaper than setting up a new household. In most cases, utilities and the internet have been connected. Renting a room could be one convenient option for a student. Depending on the initial arrangement with existing housemates, bills can be inclusive or on top of the rent. Housemates interview is a crucial step to reduce the possibility of conflicts later down the track. How much does the utility bill usually cost? Understand the difference between different Ask questions related to the rhythm of the house. Are they out most of the day? Do they do night shift work? Do they stay up late? Do they cook? Do they share grocery and cleaning products? What are the rules for a house?
Popular
Affordable
Homestay
Homestay accommodation provides a family-oriented living. There are opportunities for students to study and appreciate the culture and lifestyle of the region. If you're learning English or a language, it's a perfect way to practice your language skills in a relaxing environment. You will learn about their family life, values and culture. Homestay providers usually provide meals, breakfast and dinner. They may provide Internet, laundry and airport pick-up services, depending on the initial arrangements. The host family generally invites students to attend dinner and probably weekend trips.
Experience culture
Learn Language