6 Best Student Cities in Australia for 2021
In this article, we uncover 6 of the most livable cities in Australia for international students, plus other important details like cost of living, student population, and more.
Australia is slowly becoming one of the most popular study-abroad destinations for many international students — and for good reason. With 15 of their 36 universities ranked in the top 100 'under 50' in the latest Times Higher Education lineup, Australia is a great place for students to complete their educational requirements.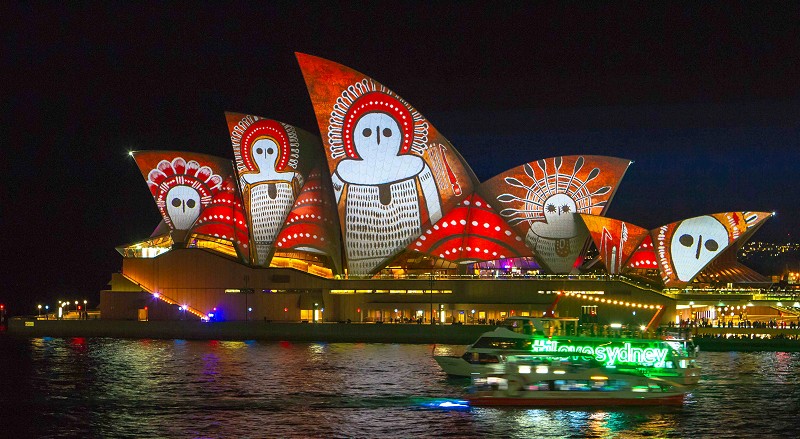 Image via Unsplash
Nevertheless, if choosing between two prestigious universities is enough to give anyone a headache, imagine having to decide among 34 other big and reputable institutions spread across different cities! It's tricky, time-consuming, and some might even say discouraging.

Luckily for you, we've made a list of the six (6) best student cities in Australia for 2021 to help you pare down your choices and pick out the city that will suit your needs and preferences appropriately.

We'll be comparing each city based on several key factors: Cost of living, university density, cultural life, extracurriculars, and climate.


Here are our top picks of the best student cities in Australia for 2021:
Gold Coast

Melbourne

Sydney

Adelaide

Perth

Brisbane
**For those of you who don't have the time to read through the entirety of this article, we've prepared a short and comprehensive comparison chart at the end of this page, which you can quickly scan through at your convenience.
Gold Coast
-
Most Affordable Student City in Australia
If you're traveling to Australia to study out-of-pocket, your first concern almost always will be the cost of living. While most Australian cities are fairly affordable to live in, Gold Coast offers the cheapest accommodations and facilities for overseas students who are on a tight budget.

The Gold Coast is also home to three (3) leading universities in Australia — Bond University, Griffith University, and Southern Cross University — giving students a good variety of reputable institutions to choose from. You'll find that the universities here offer some of the cheapest tuition fees in the country. However, despite the lower costs, they don't fail to deliver the highest quality of education.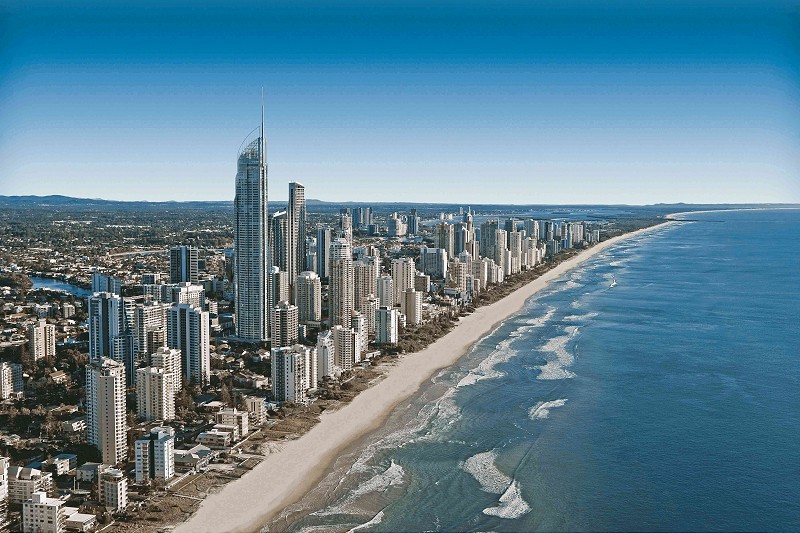 Image via Pexels


In terms of extracurriculars, Gold Coast has a host of fun and exciting activities for all types of students. You can visit Surfers Paradise Beach for an exhilarating time riding the tall waves. Or you can simply lay on the sand and enjoy the warm, golden sheen of its shore. There are also several cafes, bars, galleries, sanctuaries, and museums that you can visit in your free time if you prefer a more quiet and relaxed experience.

If you're interested in studying in Gold Coast, you can find the best student accommodations, here.
Melbourne - Best Choice for Student City Overall
We've mentioned that 15 of Australia's universities are included in the top 100 'under 50' of the Times Higher Education rankings. Well, 8 of those 15 universities are located in Melbourne.

These are:
University of Melbourne

Monash University

Deakin University

La Trobe University

Swinburne University of Technology

Victoria University

RMIT Univerity

University of Divinity



Whatever field of study you're interested in, you're sure to find an institution to fit your preferences in Melbourne.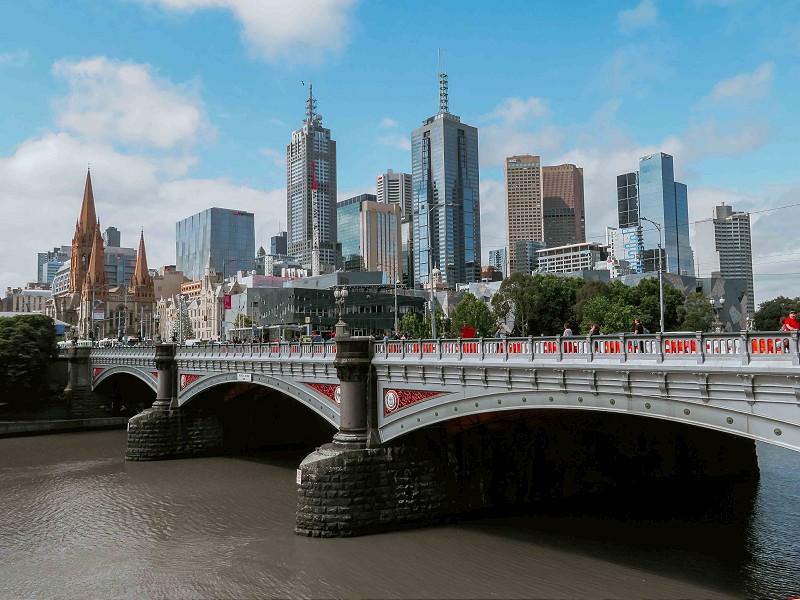 Image via Unsplash
The cost of living in Melbourne is 4.17% higher than the cost of living in Gold Coast, according to Numbeo. It's no wonder Melbourne is ranked 7th in the "most expensive cities" list in Australia. Still, what it lacks in affordability it makes up for with its immense collection of extracurricular and cultural activities.
Considered to be Australia's cultural capital, you can find dozens upon dozens of cultural events in Melbourne, most of which are inclined with film, music, and sports. You can enjoy jazz music festivals, international film festivals, as well as the famous Melbourne Fringe Festival in this city. And for physically active students, Melbourne also holds several sports competitions such as soccer, rugby, and cricket, all of which are accessible to students who are interested to join.
If Melbourne is your pick, you can check out available accommodations and stays in Melbourne here.
Sydney -
Best for Professional Development and Internship Opportunities
Because Sydney is considered Australia's economic and financial center, they offer students a well of possible and lucrative internship and professional development opportunities.
From top-notch research centers to high-ranking and high-performing universities — everything a student could ever need to find superior academic instruction and valuable guidance can be found in Sydney!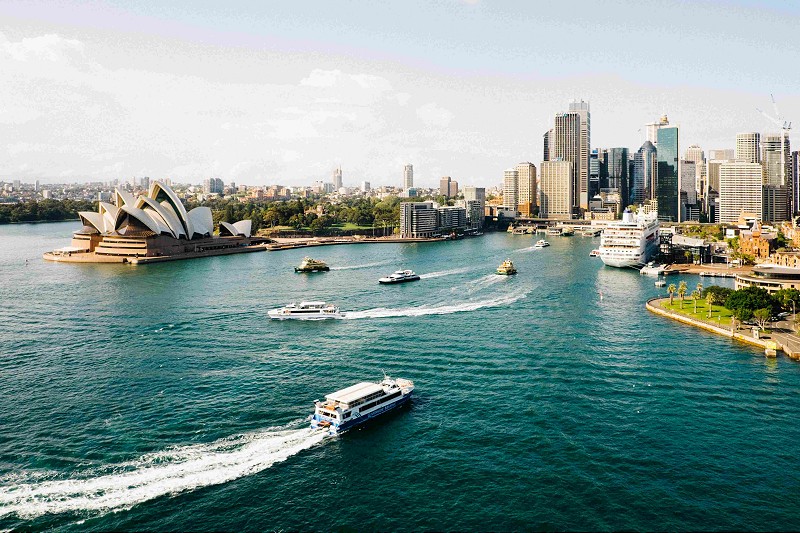 Image via Unsplash
The city is also one of the most culturally diverse places in Australia. Not only do they house over 50,000 international students, but they also provide accommodations to immigrants of varying backgrounds and ethnicities.
Spend the day visiting some of the city's most iconic attractions, such as the Harbour Bridge, Sydney Opera House, and Circular Quay. And when you have more time, you can also visit the surrounding beaches where you can enjoy activities such as surfing, diving, and many others.
Of course, considering the number of opportunities you can find in Sydney and the quality and value of the services it provides, the city has one of the highest cost of living rates in Australia.
Check out comfortable and convenient student accommodations in Sydney, here.
Adelaide
If you're somewhat of a food and wine aficionado, then Adelaide might be a great fit for you. Home to Australia's best wineries and vineyards — whichever direction you choose to travel, you're sure to find a nice place in town to visit.
Besides that, Adelaide is also home to the famous University of Adelaide — an institution that falls in the group of top 1% universities worldwide. Students who graduate here are often presented with several great career opportunities, not just in the city, but across different countries.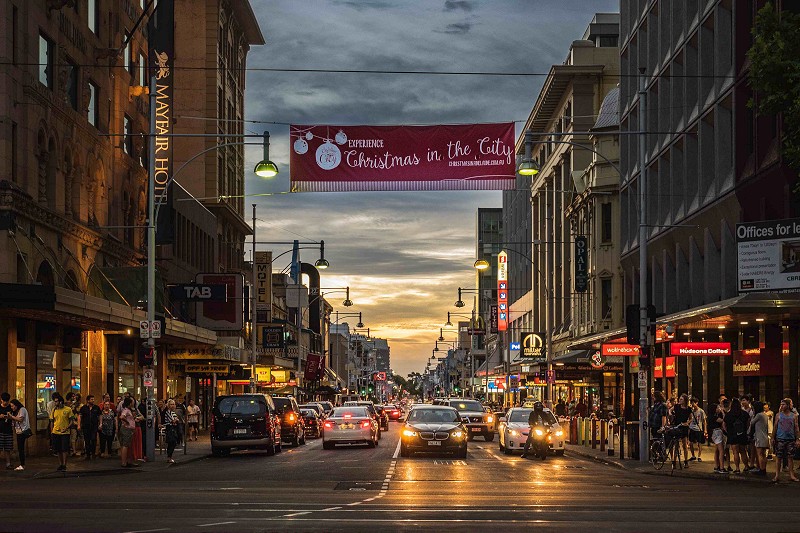 Image via Unsplash
That being said, Adelaide is still one of the most affordable cities for international students. Comparing it to Melbourne (another city that offers impressive career advancement opportunities), Adelaide's cost of living is 10.15% lower than that of Melbourne's. A copious option for students traveling on a budget, but still wish to enjoy the simple conveniences of modern life.
There is no scarcity of cultural activities in Adelaide, either. When you live in the city, you can enjoy a variety of events and festivals, such as the Cabaret Festival, India Festival, Guitar Festival, and many more.
If you're ready to enjoy the scenic landscapes and wide, winding roads of Adelaide, we have a collection of nice and comfortable accommodations for you, here.
Perth
Perth is the second most expensive city in all of Australia — but they're also a great city with a competitive economy, overflowing career opportunities, and the right balance of work-life activities.
Despite its almost isolated geography, Perth invites thousands of international students to its top universities, particularly in the University of Western Australia and Edith Cowan University. Both universities are teeming with student-centered pursuits designed to help cultivate social and community-building skills.
Besides that, Perth also boasts a rich collection of beaches and parks that students can visit during their free time. You don't have to worry about entertainment centers either, as Perth has many institutions you can visit when you want.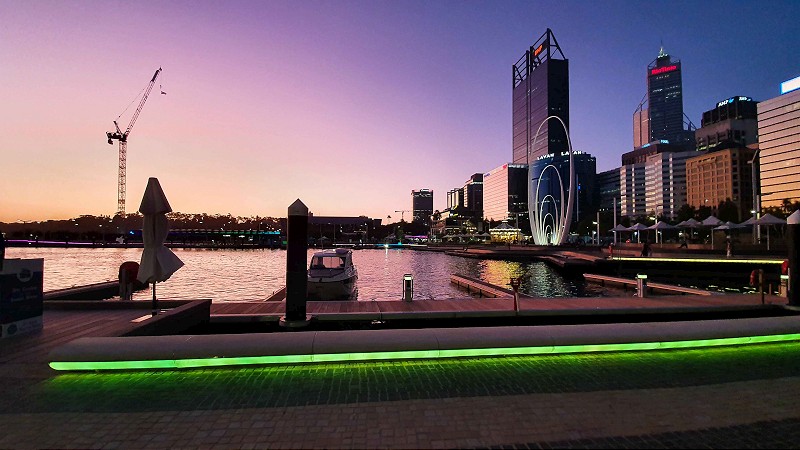 Image via Unsplash
Everything in the city is just a quick bike ride away, from malls to tourist attractions. It's a great way to fit a good workout into a busy schedule. It also saves you some money that would otherwise be spent on fare.
If you're someone who prefers a lifestyle that's a cross between metropolitan and natural elements, Perth is your friend.
Check out comfortable student accommodations in Perth, here.
Brisbane
Besides being a popular tourist destination, Brisbane is also an international student hub, housing over 22,000 students from varying backgrounds.
There are two main universities located in Brisbane: the University of Queensland and the Queensland University of Technology. Nevertheless, Brisbane is also home to 10 campuses from six other Australian institutions, including: Griffith University, Australian Catholic University, and CQUniversity.
If you're concerned about running out of academic and career opportunities in the city, you couldn't be any more further from the truth. Being the third-largest city in Australia, you'll find it hard to run out of advancement possibilities — both professionally and personally.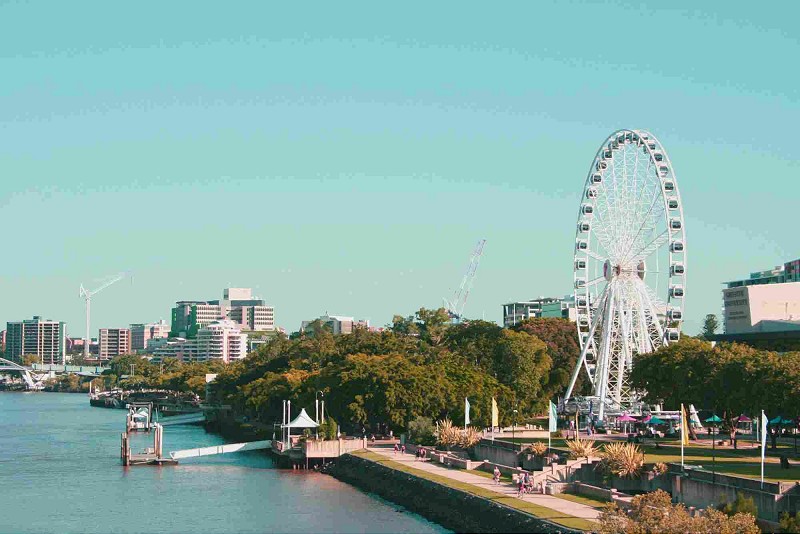 Image via Unsplash
One of the top reasons why so many students prefer Brisbane over other cities is its sub-tropical climate, which allows for comfortable weather, even during the Australian winter.
The cost of living in Brisbane is 20.03% lower than the cost of living in Sydney, making the city a favorable destination for students with varying budgets and preferences.
If you wish to look at appropriate student accommodations in Brisbane, you check out several options, here.


Comparison Chart
*Prices listed are in Australian Dollars. For further details, visit the Budget Direct website.
The Wrap Up
Australia is full of worthwhile experiences and academic and/or career opportunities for international students. That being said, finding the best institution to receive high-quality training and instruction from can be a little tricky.
The six cities we mentioned above house some of the best student centers in the entirety of Australia — maybe even the world. Whichever one you choose, we guarantee you'll find a great and beneficial experience on the other side.
If this article has helped you or if you think it can help a friend or a family member, feel free to send them over to this page or share the link via your preferred online platform.
Good luck!