Great location!! Clean, private, happy home!! Learn English!!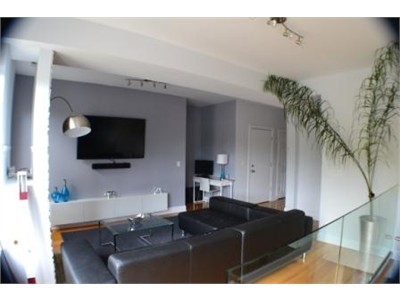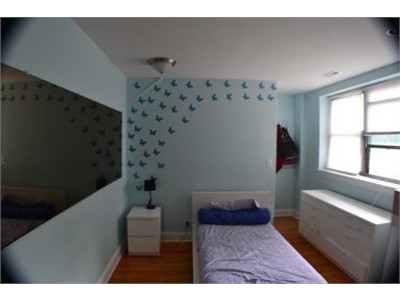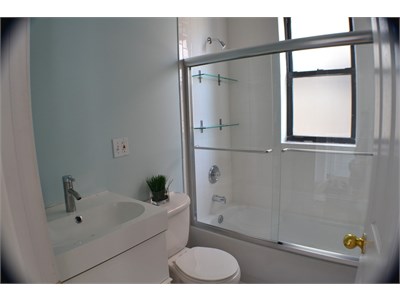 1214 W. Thorndale, Chicago, Illinois 60660
Property Description
Beautiful, friendly, modern urban home. Clean, comfortable, private rooms. Edgewater, our neighborhood, is festive, friendly, safe. We are near the beach, train, downtown, and plenty of shopping and restaurants. Our names are Luke and Ligia, and we are very excited to serve as a host family for international students. Luke is from Chicago. Ligia is from Salvador, Bahia, Brazil, and she is busy learning English and enjoying life in Chicago. Our family has many international friends and experiences, and we enjoy different cultures from all around the world. We love to share our American and Brazilian culture with others. Ligia is a fantastic cook, and she will prepare tasty and hot home cooked dinners for the students during the week. We also have a one year old daughter named Nina who is adorable. The home is amazing! It is architecturally modern and a beautiful American / Brazilian ambiance. Our 2-floor apartment has 3 large private bedrooms for students, one huge bedroom for couples, a gas fireplace, internet, cable TV in each bedroom, 1 shared bathroom for two students and 1 private suite bathroom, a free washer/dryer, security intercom, and dinner will be provided. The master suite bedroom also includes a deep Jacuzzi. Students will be able to access the kitchen for breakfast and snacks as well. There is also a mini-kitchen in the student lounge where students can keep their personal food. We are 1 block from the train (Red Line) which takes 25 minutes to arrive downtown, and 2.5 blocks from the 147 bus which goes direct downtown. Our energetic neighborhood (Edgewater) is very diverse and has fun nightlife opportunities and restaurants. And we are 2 blocks from the beach! Here\'s what some of our students have said: \"Luke, Ligia, and Nina\'s home is very comfortable. Luke always heard our opinions and solved it. Ligia\'s cooking is amazing. She has professional cooking. Nina is cute. She always smiles for you. They are like my family. So I recommend this homestay. I think it\'s the best choice for you.\" --Edward (Saudi Arabia) \"Now I\'m living here, I\'m from South Korea. I\'ve lived here for 2 months. I think it is good for you to live here. Actually there are 3 rooms and 2 bathrooms and you can meet other students. It is good to improve English skills. Also Luke is helpful to us. Above all, Ligia, who is Luke\'s wife, is the best cook! Her dishes are always delicious!! I love her food. This house family is so kind and helpful. I hope to see you guys. I\'m here. Thanks. --Jeong Ho (S. Korea) \"I stayed at Ligia and Luke's homestay for over a month. The couple is very friendly couple who likes to know you in person. I have to say, I enjoyed their very clean home and Ligia's very yummy Brazilian dishes every night. I especially miss her pasta dishes so much! Their home locates very convenient spot. A supermarket and busses are only within a block and metro stops are in a few blocks. With the express bus, downtown is only 20min! Beautiful lake Michigan is only 3 blocks away that you can enjoy both city and nature together by staying with Ligia.\" --Keiko (Japan)
Contact Provider
Find similar accommodation in same area
Important, please read!
NEVER send money or give credit card or online account details to anyone you do not know and trust.
Tips on how to protect yourself from online fraud or scam.
We are actively reporting scammers to authority.
Your IP address 172.70.34.176 has been logged for tracing purpose.